The features of spc flooring use in kitchen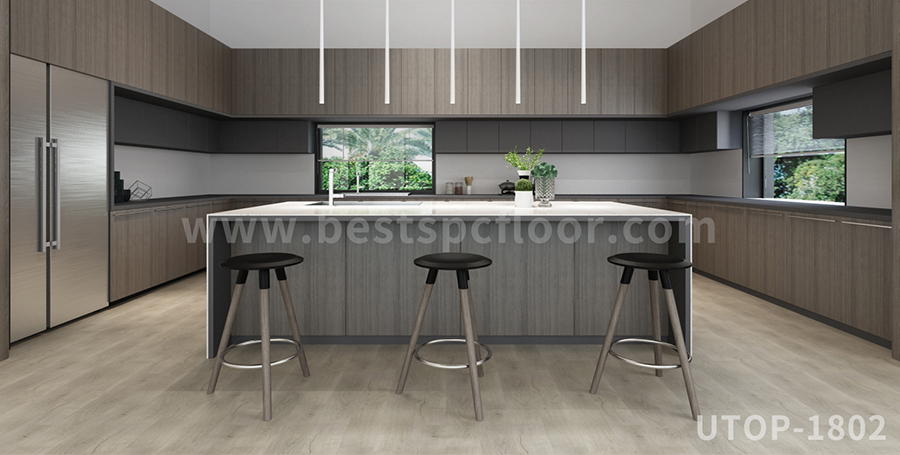 1. The flooring foot sense is good
As we all know, spc flooring with its foot sense of good characteristics by consumers love, widely used in the living room and bedroom decoration, open kitchen and living room restaurant connected into a piece, laying spc flooring to make people in the kitchen feet more comfortable.
Compared with tiles, the anti-skid nature of the floor appears to be more superior.Especially after the ground accidentally wet by water, the floor anti-skid is better than tiles.And the floor is milder than the tile material, accidentally falling can also reduce the damage of the collision.
In China, more and more homes choose the form of open kitchen, this time if the living room and kitchen floor to choose a different material, the unity of the whole space will decline!
In fact, in foreign countries, a large part of the family are used wood flooring, and with a lot of solid wood flooring, if you want to make their own kitchen different, conditions and allow the case, you may wish to try to spread their kitchen on the beautiful floor.
Get the latest price? We'll respond as soon as possible(within 12 hours)