>
>
>
Answers for spc flooring
Answers for spc flooring
1.SPC flooring could be placed directly on the tile?
Yes.
2.Can it be laid directly on the concrete floor?
Yes, as long as the cement floor can't be sanded, the flatness can be directly paved. If the ground is not flat, you need to do self-leveling .
3.Will there be water, drums, curls, and shrinkage?
No.
4.Can you install spc flooring for heating ?
Yes. It is ideal for underfloor heating .
5.Can the SPC floor be laid on the wooden floor?
No.
6.Can the SPC floor be used in the bathroom or balcony ,basement ?
Yes ,it is 100% water proof
7.Can spc flooring be used in hospital ?
Yes.
8.Utop spc flooring use virgin material ?
Yes ,it is healthy ,no any harmful material .
9.Is it easy to install spc flooring
Yes ,utop spc flooring use click system,no glue needed ,it is easy and faster to install .
10.SPC floor anti-termite?
Yes
11.spc flooring is fire retardant ?
Yes ,utop spc flooring is B1 grade fire retardant ,non-self-igniting ,automatically extinguished within 5 seconds after leaving the flame .
12.spc flooring is easy to clean ?
Yes.
13.Is the SPC floor slip resistant?
Yes ,it is perfect for high public safety requirements ,such as airports ,hospital ,kindergarten,school ,ect .It is the preferred flooring decoration materials.It is becoming more and more popular in the world .
14.flooring resistant to acid and alkali corrosion ?
Yes ,spc flooring has strong acid and alkali corrosion resistance ,can withstand the test of harsh environment ,very suitable to use in hospital ,laboratories ,research institutes ,ect .
15 .how many colors do you have ?
More than 100 ,all kinds of design ,such as wood design ,marble design ,carpet …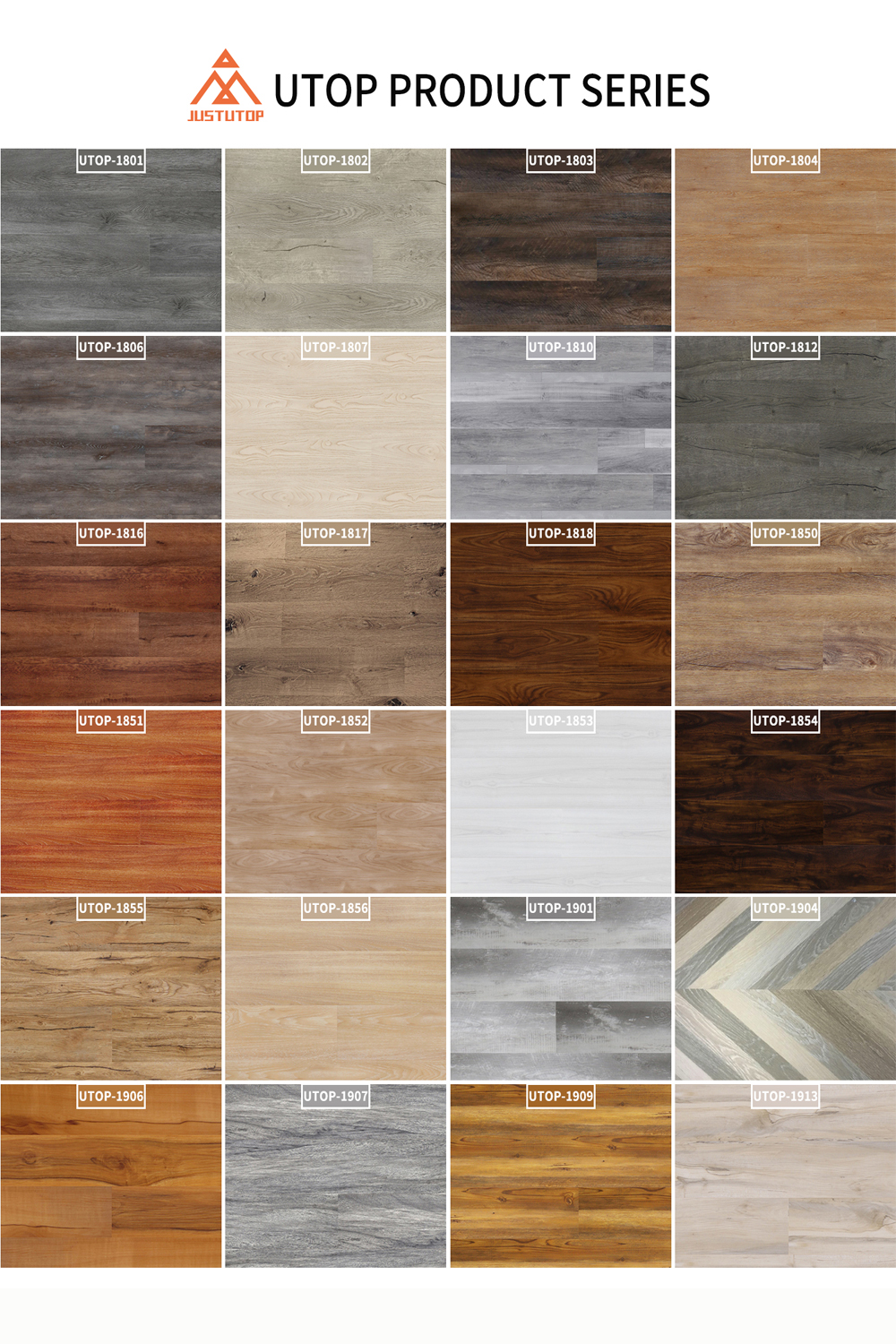 Get the latest price? We'll respond as soon as possible(within 12 hours)