>
>
>
Comparison of SPC flooring and linen flooring
Comparison of SPC flooring and linen flooring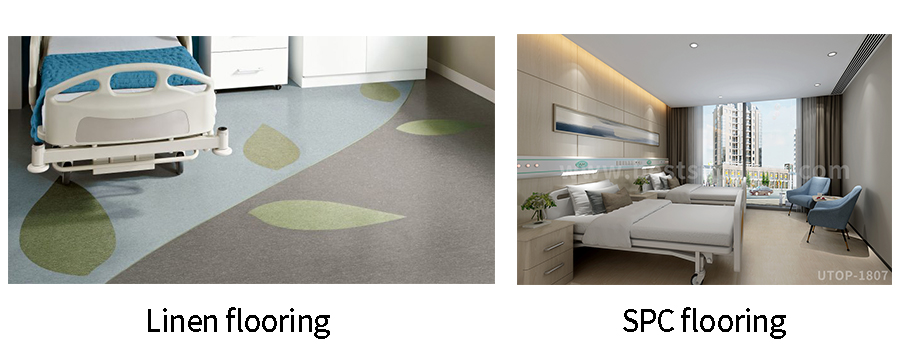 SPC flooring and linen flooring belong to the same elastic flooring, but there are differences:
◆Ingredients and production process: The linen flooring is made of a mixture of oxidized linseed oil, cork and wood powder, laminated to the jute backing. The SPC flooring is a solid base layer made of natural marble powder to form a high-density, high-fiber network structure. The surface is covered with a super-abrasive polymer PVC wear-resistant layer, which is processed through hundreds of processes. From this point on. The linen is made of pure natural linen, but the SPC flooring is made of natural stone powder and natural resin, all of which are pure green materials.
◆There is difference in wear resistance and stability: the scratch resistance of linen flooring is general, and the linen flooring is hard and soft, which is why the thick linen flooring is not good for scoring performance, compared with SPC flooring. Better wear resistance. In addition, the dimensional stability of the linen flooring is general, therefore, it is necessary to use a strong glue, and as a whole, the stability of the linen flooring is not as good as that of the SPC flooring.
◆The degree of maintenance difficulty is different: linen flooring needs to be cured under natural light, samples and objects will be different, yellow, linen flooring is less resistant to maintenance products (PH>7), linen flooring needs to be refurbished, Special care products must be used when waxing. Flax flooring is much harder than SPC flooring, but because the surface is porous, all stains must be quickly removed, otherwise the surface will leave a mark that is difficult to remove and has to be re-polished and waxed. Because it is not a thermoplastic material, it cannot be recycled, and the burnt marks can be easily rubbed off, but for deeper hot marks, the heart-shaped stone floorboard is much easier to polish than the linen flooring.
◆The degree of difficulty in installation is different: it is difficult to install linen flooring. If the indoor temperature is too low, the linen flooring will break. Due to its absorption nature and dimensional instability, the product must be quickly installed with super glue. For example, one installation team can lay 80 to 100 square meters of SPC flooring, or it may only be able to lay 60 square meters of linen flooring. Linseed oil is not sensitive to temperature. It can't be welded with the same material. Therefore, it is not welded but "seam". Therefore, linen flooring can't be divided into E3 waterproof, linen flooring is not suitable for wet room or clean. Required area. The linen flooring emits a strong smell and stays in the installed room.
Get the latest price? We'll respond as soon as possible(within 12 hours)