>
>
>
ECO-Friendly UTOP SPC Flooring
ECO-Friendly UTOP SPC Flooring
SPC - Stone Plastic Composite made up of a blend PVC and natural stone powder making the product extremely stable and water resistant, used in kitchen and bathroom as well. ECO-Friendly, formaldehyde free.
UTOP SPC Flooring 10 Features:
①Raw material 100% enviroment protection.
②Zero(0) Formaldehyde. Eco-friendly.
③Waterproof & Skid-proof & Fire-resistant.
④Glue free, UNILIN Click lock system, Easy Installation.
⑤Extremely stable, few expansion and shrinking.
⑥No curling even in high temperature.
⑦High density Rigid Core Material,much stronger.
⑧Heat Conduction & Warmth-keeping.
⑨Easy maintenance.
⑩Various designs, more than 150 colors.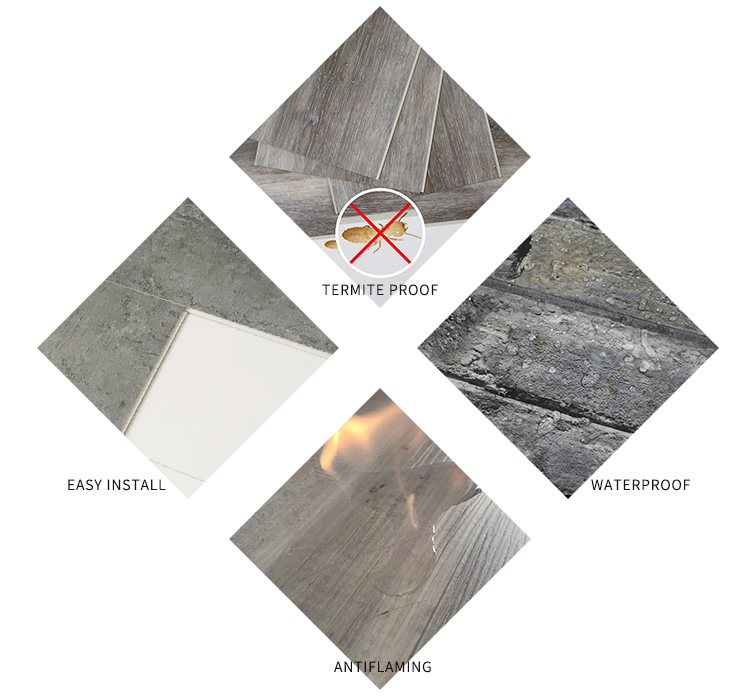 The main component is lime stone( calcium carbonate) +PVC powder +Stabilizer.
Different from regular vinyl floor, there is no plasticiser inside, so it is more environmentally friendly. SPC flooring mainly structured with the UV coating, abrasion resistant paper, decorative paper film and core board. Meanwhile IXPE &Cork option available for high end usage.
SPC Rigid Core Floor is the next evloution in sheet vinyl flooring. With advanced printing and texturing technologies, Eco Home is the best-looking, best-perfoming sheet vinyl floor in the market.
Textures of UTOP SPC Flooring
①Light embossing

②Deep embossing
③Hand stratch
④Plain
⑤Plain one
⑥Impact
⑦Marble (stone)
⑧Carpet
⑨woven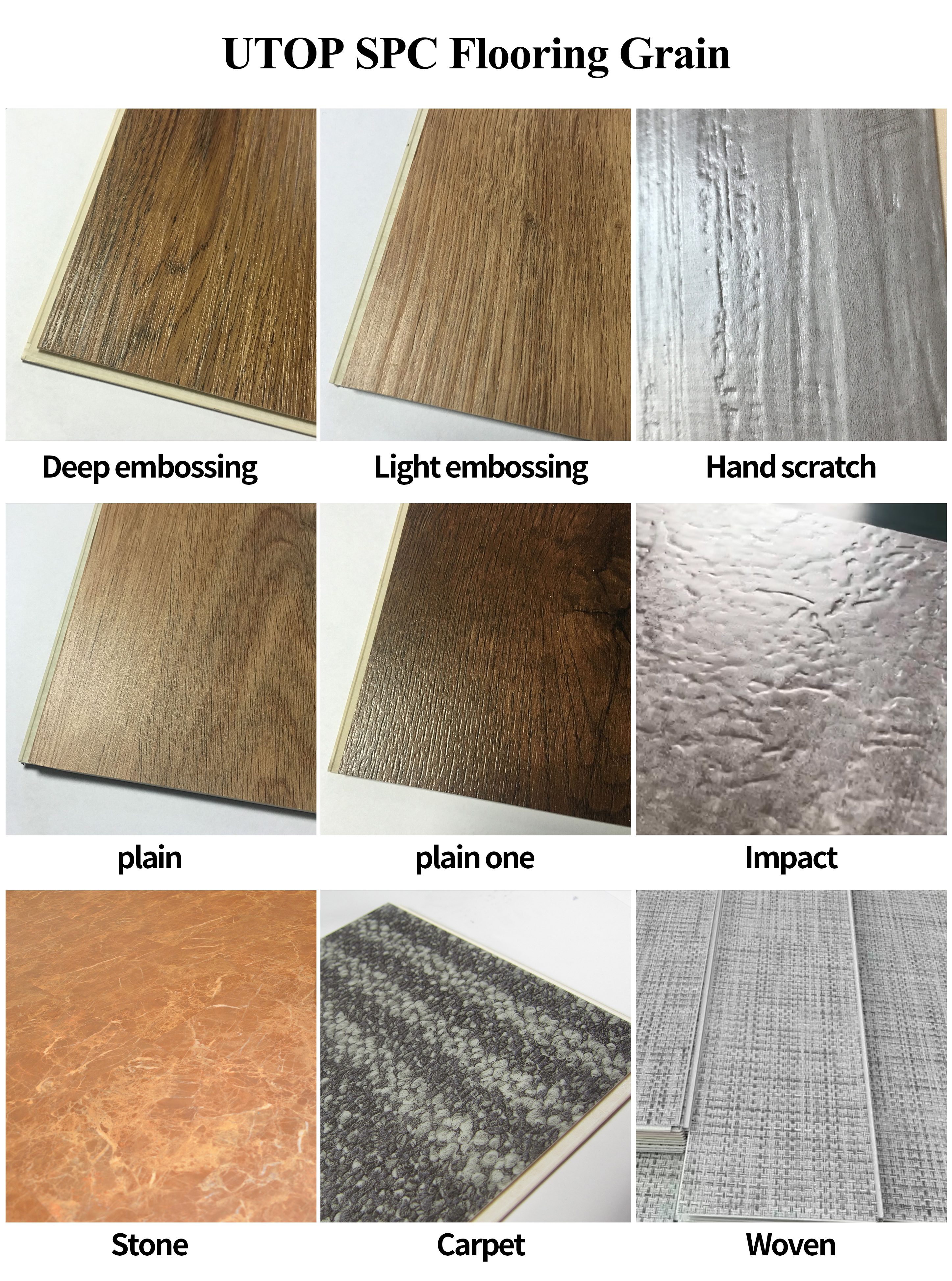 Each product of UTOP provides a broad range of natural designs, from realistic wood grains to elegeant stones and rustic slates-choose the one that suits your lifestyle and your home.
Get the latest price? We'll respond as soon as possible(within 12 hours)