>
>
>
How To Choose The Best Kitchen Floor?
How To Choose The Best Kitchen Floor?
The decisions to be made when designing a kitchen can be daunting—the sheer number alone, let alone the anxiety. Will this material work in the cook space? Will it hold up? Factor in a growing family and those worries begin to multiply: What if the kids drop their juice boxes; will it stain? What if my child falls…will he hurt himself?
Take all of these factors into account as you consider the following materials underfoot.
A. Hardwood
If you love solid wood, opt for prefinished floors (aka, "factory finished") that come from the factory with a hard-wearing top coat of aluminum oxide urethane that offers protection from scratches while minimizing upkeep, like waxing; daily sweeping should do it.
Caution: This type of floor will fade with regular exposure to sunlight, so don't put it by a window that ushers in strong daily outdoor sun. You also need to think about exposure to moisture—say, a leak at the dishwasher or fridge, or water constantly splashed by the sink. And if your toddler drops food by the high chair, you will want to take a precaution and put a mat underneath, to prevent spotting or stains.
Engineered wood
The other option in this category is engineered wood flooring, which is made of a thin veneer of real wood attached to structural plywood. It should cost a little less than solid wood, but depending on the thickness of the veneer, you may not be able to refinish it, making it not such a thrifty choice after all.
Caution: Formaldehyde, used as an adhesive, can be found in some engineered wood floors, including bamboo (see below), but at the present time this chemical is not strictly regulated, so you need to inquire with the salesperson or manufacturer with regard to any floor made with pressed wood or medium density fiberboard (MDF).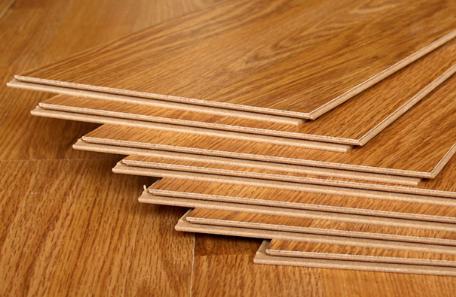 B. Bamboo
Although actually a grass, bamboo is sold with hardwoods for many of the same reasons—looks natural and warm, endures light to medium wear, is easy underfoot. Most bamboo flooring is made of a bamboo veneer attached to a backing such as plywood or MDF. But you need to be mindful of quality.
Laminate
This type of flooring is similar to laminate countertops, in that it is composed of dense fiberboard topped with a photographic image of a real wood (or other material) that is then topped with a clear protective layer. With the development of HD printing, laminate offers a lot of different wood looks, and you can mix several styles (e.g., a pale oak with a colored border) to achieve some fun effects. It tends to resist light scratching and fading from sunlight
Caution: Laminate wears well but like wood, it won't withstand prolonged exposure to water, and it's slippery when wet. Also, it can't be refinished; if there's damage, you'll have to replace the entire board so order extra to have an exact match if needed.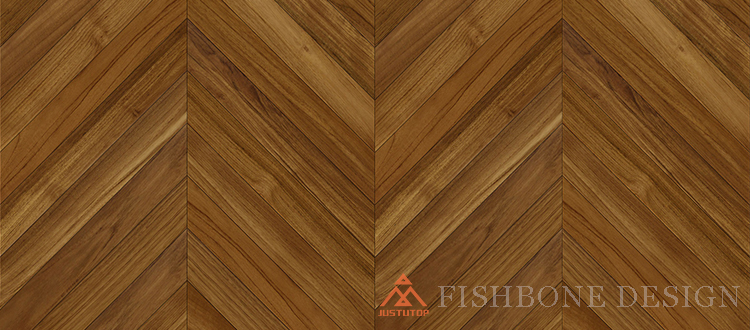 C. Tile
While tile comes in both ceramic and porcelain, the latter is the harder of the two and thus more appropriate for most floors that see a lot of foot traffic. Completely resistant to fading, scratches, and moisture, tile is good for a busy household. And since it's sealed with a fired-on glaze, it's good if allergies are an issue, but you will want to take some precautions with youngsters in the house. Until children are old enough where toddling and falling is not an issue, use a rug in areas where little ones congregate.
Caution: Dishware will break on this super-hard surface, and tile can crack if not installed by a pro on a perfectly smooth surface. A rug that protects little ones may have to be cleaned regularly.
D. Vinyl
Mostly vinyl falls into this category, but there's also linoleum. As the term "resilient" indicates, this flooring is easy on humans, when little ones fall or adults stand for long periods when prepping a meal, and if you drop a dish, it's less likely to break on this surface than on tile or even wood. It also handles a lot of wear or sunlight and resists stains from food and drink spills as well as crayons and magic markers.
You can now find vinyl that add the surface with special surface protect layer --UV coated, to anti scratches, scuffs, and stains. HD printing advancements allow you to choose a vinyl that really looks like wood or tile. Peer closely, though, and you'll know it's vinyl, but the faux effects can be part of its fashion-forward appeal. Vinyl remains probably your thriftiest choice, depending on the pattern.
Please choose the right floor according to your family's needs!!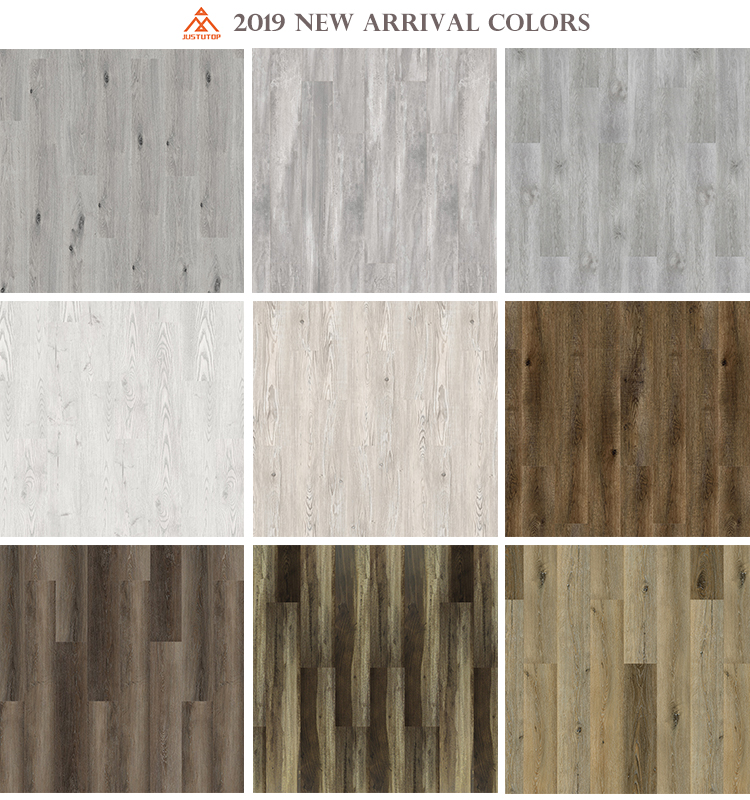 Get the latest price? We'll respond as soon as possible(within 12 hours)