>
>
>
How to Choose the SPC Flooring for Different Solutions?
How to Choose the SPC Flooring for Different Solutions?
1. Thickness
The common thickness of UTOP SPC Flooring is from 3.2mm to 6.0mm,with the wear layer of 0.15 to 0.7mm.
-The Eco-Cost Solution
3.2mm-3.5mm thickness with 0.2mm or 0.3mm is ok for residential.
-The Classic Solution
4.0mm, 0.3mm or 0.5mm are both OK.,0.5mm will be a durable choice for both residential and commercial applications.
-For Superior Solution
4.5-5.0mm with IXPE underlay is a good choice.
The IXPE underlay can help to reduce the noise, such as walking on the ground wearing high heeled shoes, or some objects dropped on the floor, this IXPE underlay will make is more less noise and comfortable feet feeling, the second performance is to protect the backing from friction, and makes the flooring a longer lifetime.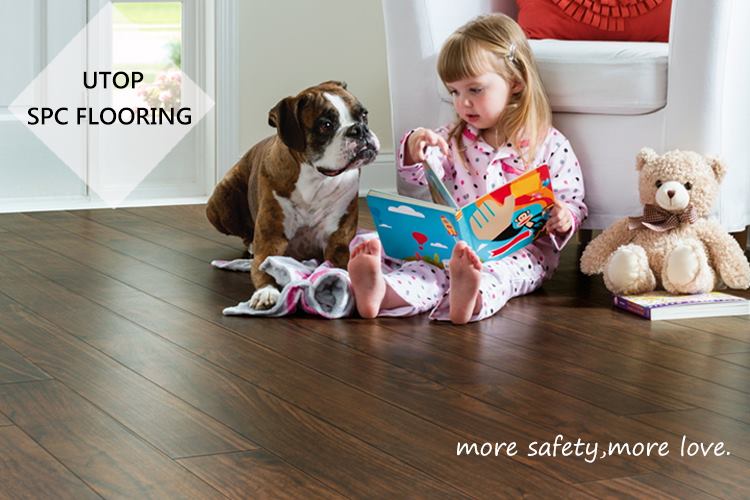 2. Patterns and Colors
- For Residential Solutions
The warm color and light color are good choices for residential.
Such as coffee, Red, Light Grey and White Colos, they will make us feel warm and cozy at home and look bright and spacious.
- For Commercial Solution
The clean and tidy work environment is good for a high efficient Works, the cold colors and dark color are nice choice for business
Application and Commercial usage.
- For Public and Relax Solution
The Carpet SPC Flooring is with varies colorful designs, it can be used in the air port, book store, and hotel etc.
We will feel more relaxed in the color rest areas.
IXPE underlay backing is also a superior choice if you want a luxury and royal solutions,you will feel more comfortable with less noise.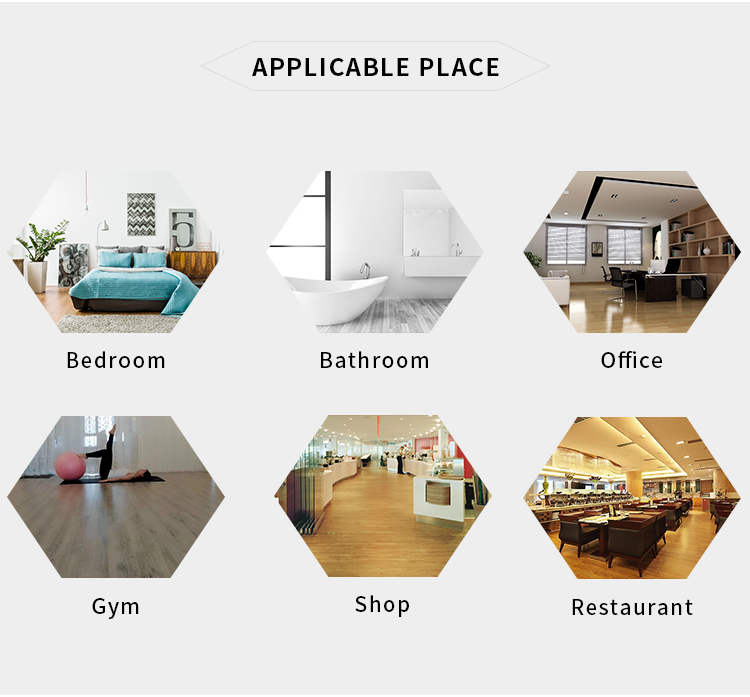 Get the latest price? We'll respond as soon as possible(within 12 hours)