>
>
>
How to repair vinyl flooring?
How to repair vinyl flooring?
How to repair your vinyl flooring depends on the type of product you have and how it's damaged.
In the case of LVT, some manufacturers suggest that you can replace individual damaged tiles, while others suggest that doing so would compromise the integrity of the installation.
In the unlikely case that you should replace a damaged plank of luxury vinyl tiles:
- Cut inside the plank with a cutter to remove the damaged plank. Then remove tongue and grove in each corner of the empty space. Before installing a new plank, use a hot air blower to make it softer.
- Insert first the long side and press it under the groove on the short side.
- When placed and clicked, just press the tongue in the groove on the other side.
To replace a damaged plank of luxury vinyl tiles:
- Cut around the plank (following the joint) with a cutter.
- Remove the damaged plank. Then take a new plank and cut its groove and tongue. Before installing this plank, make sure you respect the design orientation.
- The replacing plank and the surrounding ones should be fixed to the subfloor using double-sided tape. Make sure you roll and press all these planks properly to ensure their good bonding to the floor.
In the case of sheet vinyl, repairing damage can require a few technical steps to fuse the surface or patch in new material. Sometimes, smaller cuts and scratches can be fused with a liquid seam sealer. While this is technically possible, it's quite a difficult procedure and the results are not usually aesthetically appealing.
It's a good idea to follow the manufacturer's recommendations in regards to the best way to clean and maintain your vinyl flooring, including how to carry out repairs.our utop spc flooring is stain-resistance which only need the regular maintain to keep it clean.Stable features do not require frequent repairs,you don't worry about it!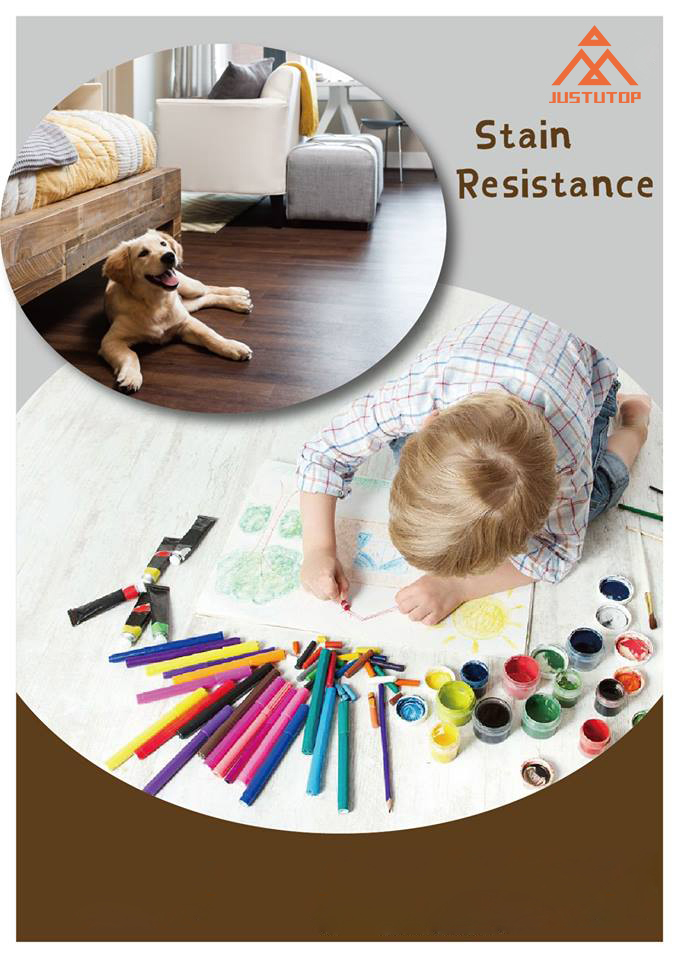 Get the latest price? We'll respond as soon as possible(within 12 hours)