>
>
>
SPC floor · study room
SPC floor · study room
In addition to being quiet, the SPC flooring also gives the self-study space more fun and features, allowing you to say goodbye to the boring study room and feel the relaxed and enjoyable learning atmosphere.
As a person who loves to learn, the favorite place to go must be the study room. After all, there are so many test questions! In the summer, do you often worry about not taking up the seat in the study room? More people, hot air conditioning does not give force, such an environment, how to study with peace of mind? ! If you have a requirement for the environment and atmosphere of your study,The following self-study spaces will definitely enhance your learning experience!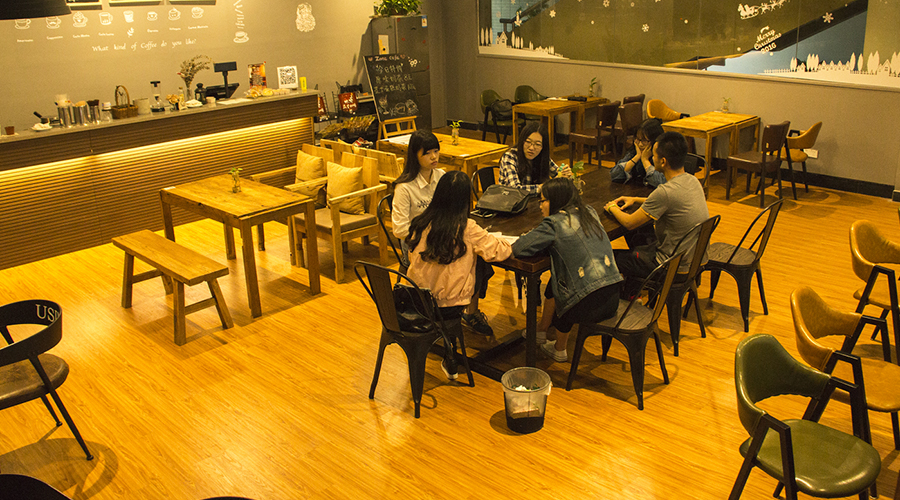 [leisure study room]
Space Index: ★★★★★
Quiet index: ★★★★★
Environmental Index: ★★★★★
Keywords: young fashion, spacious and comfortable
Is the school self-study room in the impression that it is crowded and worn? The traditional study room has long been out, and now it is a fashion and leisure learning space. Comfortable sofas, simple table tables, irregular arrangement make the space more free, the SPC flooring with constantly changing patterns, the space is visually separated by different colors, and the space is orderly and casual.
[cultural library]
Space Index: ★★★★★
Quiet index: ★★★★★
Environmental Index: ★★★★
Keywords: large space, strong atmosphere
The library is spacious and warm, with a strong learning atmosphere, wood-grained SPC flooring, and a cultural atmosphere that enhances the space. No matter how impetuous you are before the library, you will be driven by the atmosphere and unconsciously immersed in learning.
[convenience promenade]

Space index: ★★★
Quiet index: ★★★★★
Environmental Index: ★★★
Keywords: sufficient light, bright environment
A self-study room is hard to find? Try studying in this convenient, bright gallery. Compared to the library, although the promenade seems to be much deserted, such a clear and quiet corridor will make people feel more so hard to learn. The SPC flooring creates a unique gallery design that allows learners to work and rest. Read a book for a long time and stand up and walk around. You can also look out through the window.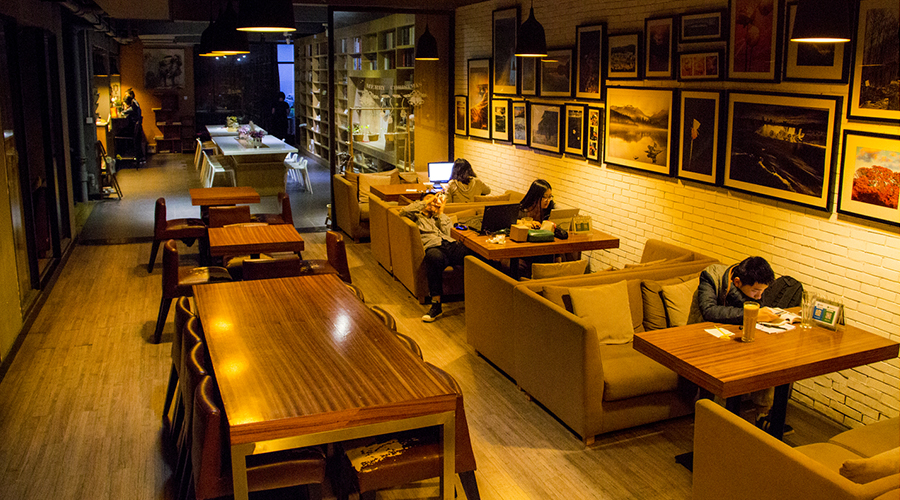 [literary cafe]
Space index: ★★★
Quiet index: ★★★★★
Environmental Index: ★★★★★
Keywords: comfortable environment, rich literary atmosphere
A little petty bourgeoisie, nowadays, they all like to get together in the cafe to study. In addition to the comfortable and elegant environment, the literary and artistic adjustment of the cafe is very infectious, which stimulates people's desire to read and makes everyone aroma in coffee. In the hustle and bustle, open the self-study time.
Get the latest price? We'll respond as soon as possible(within 12 hours)