>
>
>
SPC floor and tile contrast
SPC floor and tile contrast
Comparison1.Comfort
In terms of comfort, nature can't escape the most important and natural factor, and that is the weather. On a hot summer day, the smooth and translucent surface of the tiles will make people feel cooler, like ice cubes, which will help to dissipate heat, but in the winter, this feeling is unusually cool, and the cold ice makes people feel cool. In particular, a dangerous factor inevitable for tiles is that the smooth surface is also prone to wrestling of the elderly and children. The SPC floor is relatively unaffected by the environment, and it is not hot or cold all year round. If the space is small, sometimes it can even sit on the floor, but the tiles are not good, so the comfort level is superior to the SPC floor.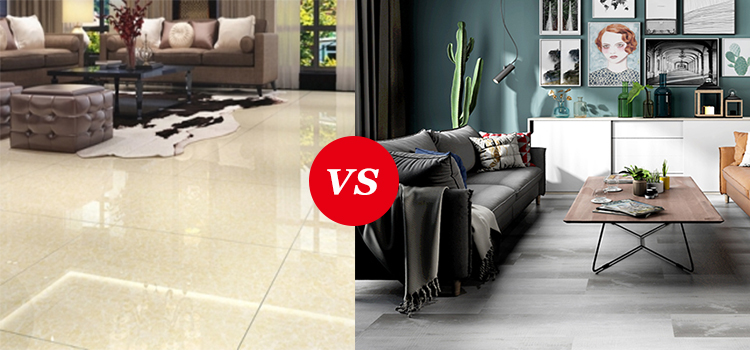 Comparison 2. Environmental aspects
In fact, the biggest source of pollution on the floor is formaldehyde, but its quality is relatively easy to distinguish. The main pollution of tiles is radioactivity, which is difficult for radioactive users to distinguish. If it is not through professional means, its invisibility will not be discernible. Not good or bad, so from the environmental point of view, the easy resolution of the SPC floor makes it easier to understand which is good, which is bad.
Get the latest price? We'll respond as soon as possible(within 12 hours)