SPC flooring production process
SPC flooring production process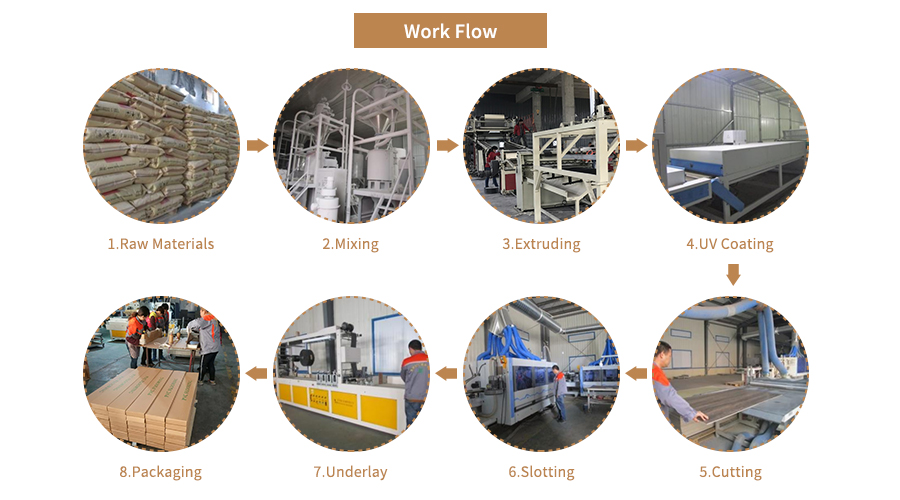 Process: 1. Mixing
Automatic metering according to raw material ratio → high-speed mixer hot mixing (hot mixing temperature: 125°C, the effect is to mix all kinds of materials uniformly, remove the moisture in the material)→ Enter cold mixing (cool the material to prevent agglomeration and discoloration, cold Mixing temperature: 55°C.) → Mix the homogeneous material by cooling;
Process 2: Extrusion
Adding to the twin-screw extruder, heating and extruding → entering the sheet die extrusion molding, the formed sheet is subjected to four-roll calender, the substrate is thickened → the color film is applied → the wear layer is applied → the cooling → cutting;
Process 3: UV tempering
Surface UV→tempering (tempering hot water temperature: 80~120°C; cold water temperature: 10°C)
Process 4: slitting and slotting + packaging
Slitting → Slotting, Trimming, Chamfering → Inspection → Packaging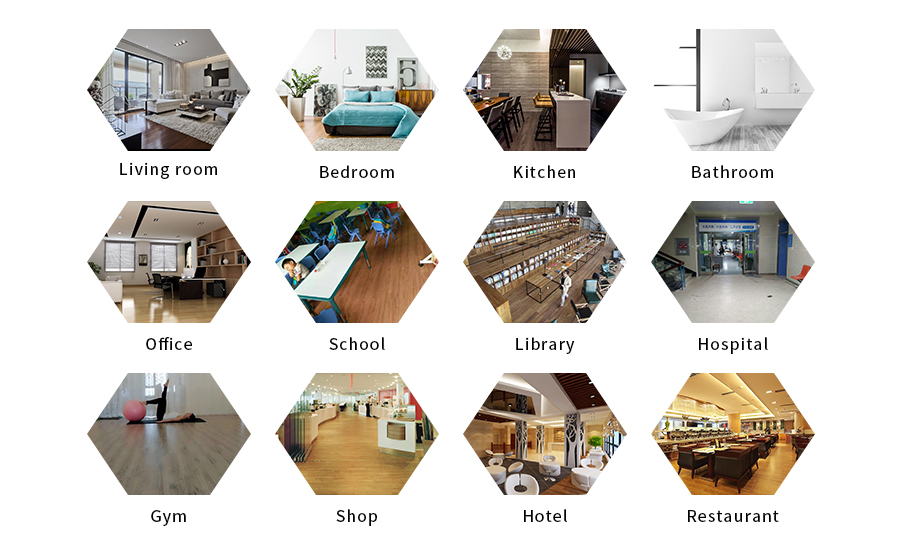 SPC flooring are popular in developed countries and Asia Pacific markets. With its excellent stability and durability, the stone-plastic floor not only solves the problem of moisture deformation and mildew of the solid wood floor, but also solves the formaldehyde problem of other decoration materials. It has a wide range of color patterns to choose from, suitable for indoor home improvement, hotels, hospitals, shopping malls and other public places.
Please feel free to give your inquiry in the form below.
We will reply you in 24 hours.