>
>
>
Super Anti-Scratch SPC flooring
Super Anti-Scratch SPC flooring
On present market ,no matter domestic or commercial usage for ground material which mostly uses ceramic tile and wood flooring.But in your actual usage , it's easy to scratch the surface of ceramic tile and wood flooring,even if granulum of sole will easy to leave scratch on the surface of ceramic tile or wood flooring. So a lot of people expect to a kind of super wear resistance flooring and SPC flooring's super wear resistance performance just can meet this point.

What factor can decide super Anti-Scratch of SPC flooring?
UV coating:This layer decides stain resistance ability of flooring and protects decor film layer ability(Prevent discoloration by ultraviolet radiation).UTOP SPC flooring use the new technology UV coating, which contains metallic oxide, inside, which ensures the scratch resistance of the floor.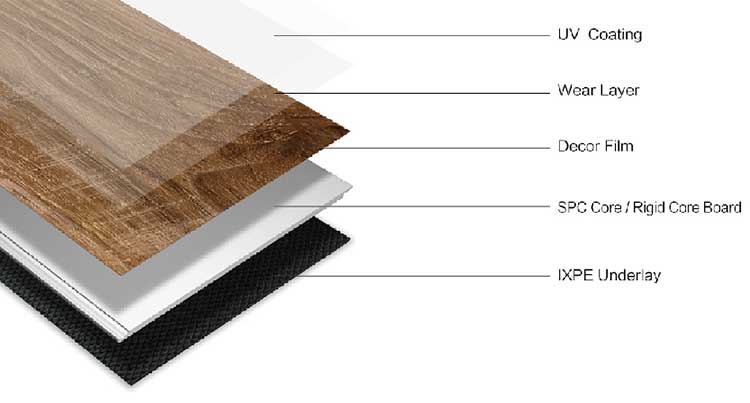 Wear layer: Basically, it determines the life of our floorings. It is also the most critical layer that determines the wear resistance of the floor. The thickness is generally 0.3 mm to 0.7 mm. The wear-resisting of the SPC flooring wear resistant layer can achieve commercial grade wear resistance. Its impact resistance is stronger. So the service life of the floor is greatly increased.
The SPC flooring looks stronger and more wearable than wood material from the raw material point of view, and the stability of the flooring structure is also inceresed by the one-time molding process.
The UTOP SPC floor is scratch resistant and you don't have to worry about scratching the floor surface during use. The scratch-resistant index on the surface of the floor reflects its ability to resist sharp scratches.
In order to verify this performance of the floor, the specially experiments have been done, using a metal key and hard plastic to repeatedly draw the floor surface with a certain force, observe the floor surface from all angles, gently wipe the floor surface, the experiment shows that the floor surface does not have any scratch.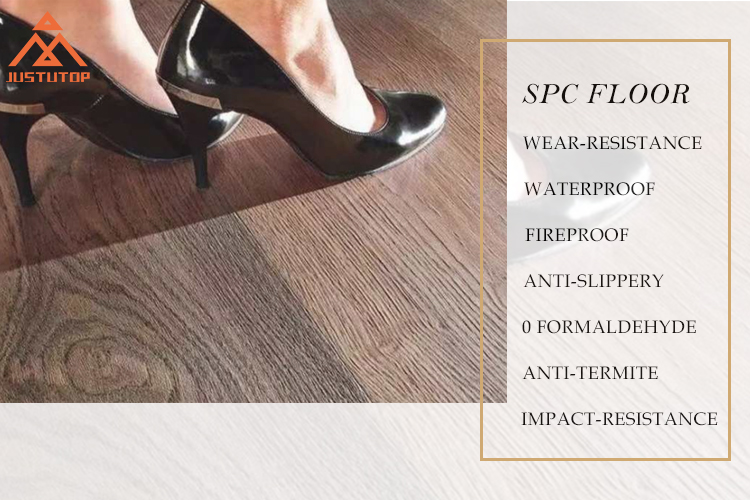 In daily uses, you do not worry about the following situations : Pulling the table and chairs, children pulling the toy car, skating in the living room or ladies walking in high heels can scratch the floor . Besides, the dog or cat rubs on the floor may damage the surface of floor with their paws, but DECNO SPC flooring will help you get rid of this problem.
The wear resistance of the SPC flooring has been general recognized and praised by customers. The strong wear resistance of the SPC flooring makes it becomes the preferred flooring for schools, shopping malls, and other places where has the high requirement of Anti-Scratch degree to the flooring.
Get the latest price? We'll respond as soon as possible(within 12 hours)