>
>
>
The first choice for indoor renovation floor-SPC lock floor
The first choice for indoor renovation floor-SPC lock floor
House renovation has always been an important consideration, especially in some hotels, KTVs, hotels and other places, renovation may take a lot of time and energy, and may not achieve the original effect, which is very time-consuming, so there are Some special functions for floor renovation come out, SPC lock floor, which is very suitable for home renovation.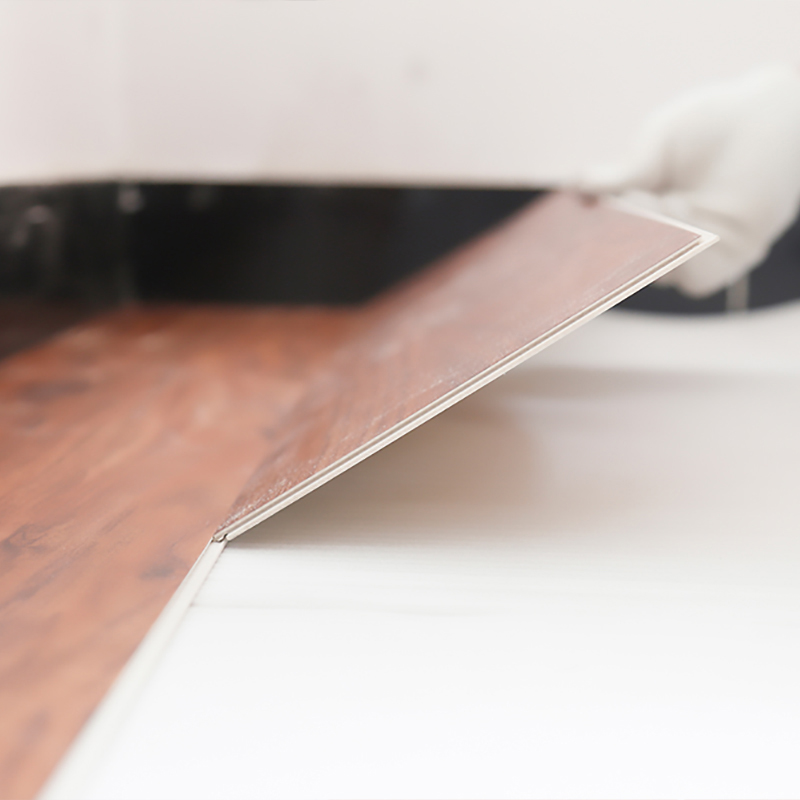 Now the old floor renovation of home/business places can use SPC lock floor. However, the flatness requirement is relatively high, because the thickness of the SPC lock floor is not very high, in order not to reduce the indoor space, but it can still be directly paved on floor tiles, solid wood, composite wood, reinforced wood, SPC, floor, and cement floor. , convenient, quick, simple and effective.
What should I do if the flatness requirement is not up to standard?
Look at the degree of damage and deformation of the tiles to provide solutions:
1. Serious damage; 2. Surface height difference; 3. Individual tiles are damaged; 4. Ceramic tiles are broken; 5.
We choose problem 3 to provide a solution,
The damage of individual tiles is relatively easy to solve. We only need to remove the damaged tiles, fill them with grout, and then do self-leveling treatment after drying, so that the ground at the repaired place has hardness and flatness, so as to achieve SPC lock. Floor-to-floor installation requirements.
Since the introduction of SPC lock floor in the 1990s from Europe and the United States, it has always been the leading role in the secondary renovation and decoration of the old house floor.
Because, SPC lock floor has 11 unique advantages in hotels, office buildings and other indoor places!
First, the SPC lock floor is a soft, light and elastic floor, which reduces the bearing pressure of the building;
Second, it is ecological and environmentally friendly, without formaldehyde, without any radioactive substances, non-toxic and odorless, harmless to the human body, and safe to use in hotels. Pengpai products have passed American ASTM, European and American CE, American FloorScore, German DIBT and IMO ship certification;
Third, wear-resistant and scratch-resistant, ten times the wear-resistant coefficient of composite wood floors; suitable for people with a lot of traffic
Fourth, the anti-skid is not afraid of water, and the fire and flame retardant performance is excellent;
Fifth, the mute effect is good, reducing the noise of footsteps by 20 decibels and protecting the indoor quiet environment;
Sixth, good flexibility, special elastic structure, pit impact, and comfortable foot feeling;
Seventh, the styles are rich, thousands of colors are available for selection, there are wood grain, stone grain, carpet pattern, solid color, fishbone pattern, personalized pattern;
Eighth, the styles are diverse, to meet different styles of decoration, which can be fresh, European, British, American, distinguished, classic, simple, etc.
Ninth, the installation is quick, just align the male falcon of the locking floor with the female groove, and hear a small 'click' to complete the seamless installation. The delivery time is fast, and the shop can live immediately;
Tenth, heat conduction and heat preservation, SPC lock floor has the characteristics of warm in winter and cool in summer, saying goodbye to "cold", "ice" and "hard" indoor environment;
Eleventh, easy to maintain, the SPC lock floor does not hide dirt, just need a slightly damp mop to gently test it.
For 7 years, UTOP has been focusing on creating a "floor that can be laid by yourself", professionally researching, developing, designing, producing and selling SPC lock floors, and is committed to new floor decoration for home and commercial use. We are serious about making floors, making a very healthy interior floor.
Get the latest price? We'll respond as soon as possible(within 12 hours)