>
>
>
Where are the trend-setting SPC floors suitable?
Where are the trend-setting SPC floors suitable?
SPC (Stone Plastic Composite) originated in the 18th century European nobility. style. SPC buckle flooring is very popular in domestic and foreign markets, and it is widely used in home improvement commercial places.
Spc stone plastic floor size
151*920mm 184*1220mm 313*620mm
Spc floor main components:
PVC resin powder, stone powder, plasticizer, stabilizer, carbon black, the main components are polyvinyl chloride and stone powder.
Main structure of Spc floor:
The plastic floor is composed of PVC substrate color film decorative paper, wear-resistant layer and UV drench coating in order from bottom to surface.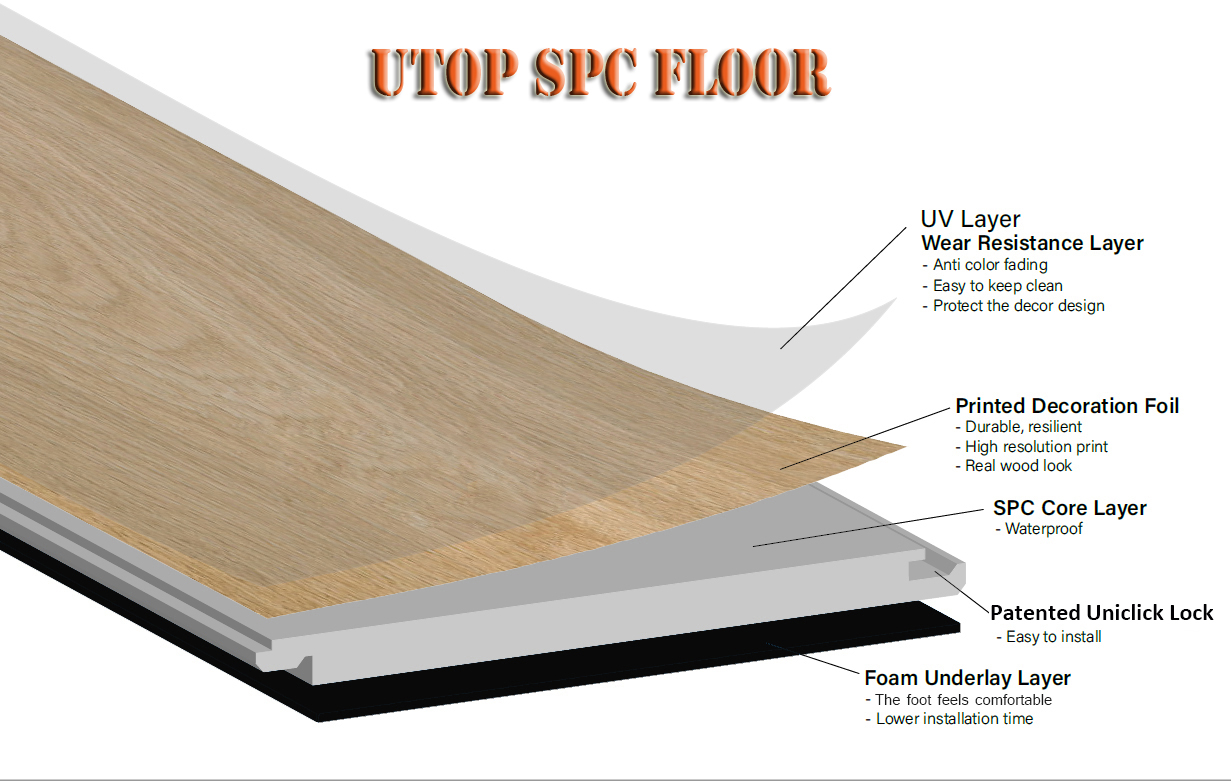 Based on the new environmentally friendly flooring developed by high technology, no formaldehyde is produced in the production process, the product is non-slip and insect-resistant, and the installation is convenient.
SPC floor is extruder combined with T-shaped die to extrude PVC substrate, using a three-roller or four-roller calender to separately apply PVC wear-resistant layer, PVC color film and PVC substrate, and heat and emboss at one time. , The process is simple, the fit is done by heat, and no glue is needed.
SPC floor materials use environmentally friendly formulas, do not contain heavy metals, phthalates, methanol and other harmful substances, in line with national testing standards. It is very popular in developed countries in Europe, America, Korea and Japan. The SPC floor has super stability and durability. The stone-plastic floor not only solves the problems of the solid wood floor being damp and deformed, the cold tiles and sticky water, but also the formaldehyde problem of the decoration materials.
SPC floor has a wide variety of colors, such as carpet, stone, wood, etc., personalized custom texture, realistic and beautiful, with colorful accessories and decorative strips, can combine a beautiful decorative effect.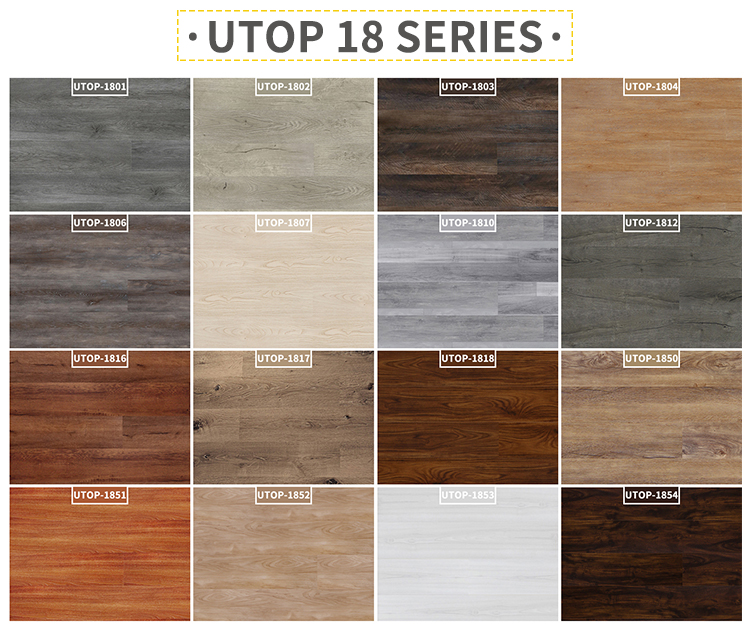 Spc floor use place:
Family: easily control various decoration styles, styles lead the trend.
Office: Fast paving, quiet sound absorption, and improve office efficiency.
Gym: high-end atmosphere, super abrasion resistance up to 10,000 rpm.
Dance room: light and soft texture, anti-slip sound absorption.
Schools and educational institutions: environmental protection without formaldehyde and odor.
Hotel: easy to clean and take care of, antibacterial and environmental protection.
Get the latest price? We'll respond as soon as possible(within 12 hours)