>
>
>
Where Should You Use Rigid Core Luxury Vinyl Flooring?
Where Should You Use Rigid Core Luxury Vinyl Flooring?
While rigid core is typically sold as a commercial flooring option, it's really a great choice just about anywhere you need durable, waterproof flooring.
Popular applications include:
Commercial & high-traffic areas: Particularly, commercial kitchens and bathrooms that see a lot of traffic and need a waterproof floor. It's also extremely popular in grocery stores and other environments where spills happen frequently.
Kitchens: If you're like me and your kitchen sees lots of traffic, you might consider going the SPC rigid core route. You can always purchase an anti-fatigue mat to place over the areas you stand the most for added comfort.
Bathrooms: Because of its waterproof capabilities, rigid core luxury vinyl flooring is a great option for providing a gorgeous, realistic wood or stone look in your bathroom.
Basements: Basements are prone to flood and water damage so waterproof rigid core flooring is a great option.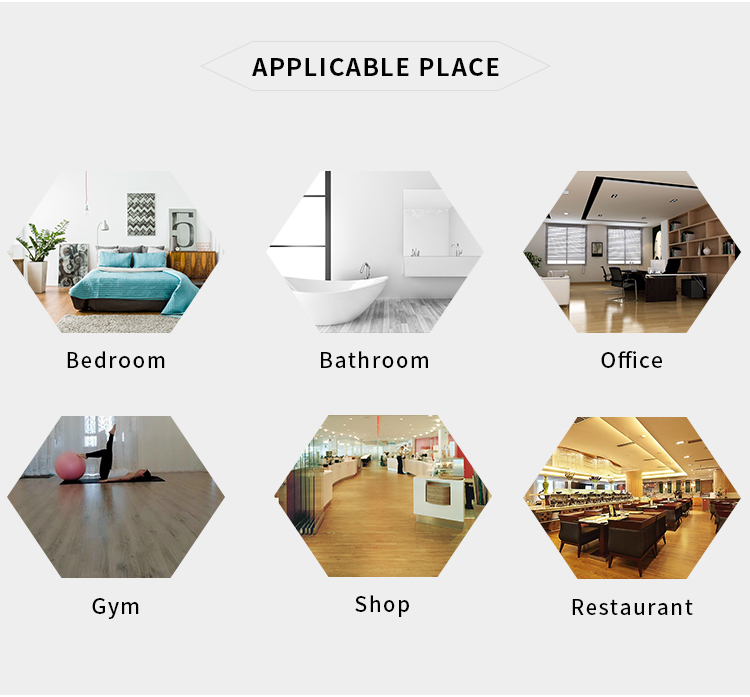 Rigid Core Luxury Vinyl Flooring Thickness Options?
This is where things get really different. With rigid core, the thickness of your vinyl really doesn't matter.
Everything you've ever read about vinyl flooring says "thicker = better". And that has been true for a long, long time.
But! Now, the flooring manufacturers have thrown us for a loop creating an ultra-thin, super-durable option. Rigid core luxury vinyl planks and tiles are specially manufactured to be ultra-thin and light, usually measuring no thicker than 6mm.

It's funny because you look at the flooring and it looks thin and flimsy and you think "No way that's the most durable vinyl flooring option on the market!" But, it is! Just try giving it a bend. It doesn't matter how strong you are; that SPC core is stronger.
Residential: 3.2mm, 4.0mm 0.3mm wear layer will be better.
Commerical: 5.0mm,5.5mm, 6.0mm 0.5mm wear layer will be ok.
Get the latest price? We'll respond as soon as possible(within 12 hours)