>
>
>
Why the skirting board will become a necessity in the family?
Why the skirting board will become a necessity in the family?
First, why do you have to install the skirting board? Can you be upset?
1. Hidden wires
In order to make the wire layout reasonable and tidy. During the renovation process, most of the wires were hidden under the skirting board, so the skirting boards were shielded.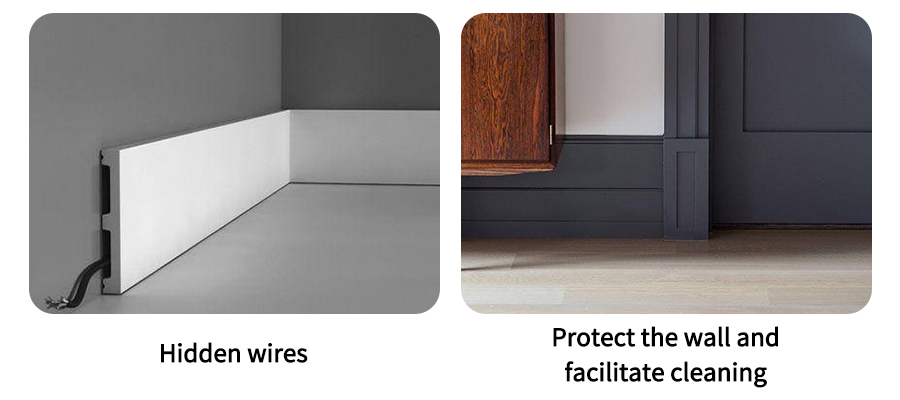 2. Protect the wall and facilitate cleaning
The area of the skirting board is the area where the kick is played and is vulnerable to impact. Doing the skirting board can protect the wall feet, reduce the deformation of the wall, and avoid damage caused by external force collision. In addition, the wallboard is easily wetted or scratched when the floor is clean, and the skirting board is well protected because it is easy to scrub.
3. Decorative space
By decorating the skirting board, it can play a transitional effect, allowing the ground, doors, windows, ceilings and walls to echo each other and achieve a more beautiful and complete visual effect.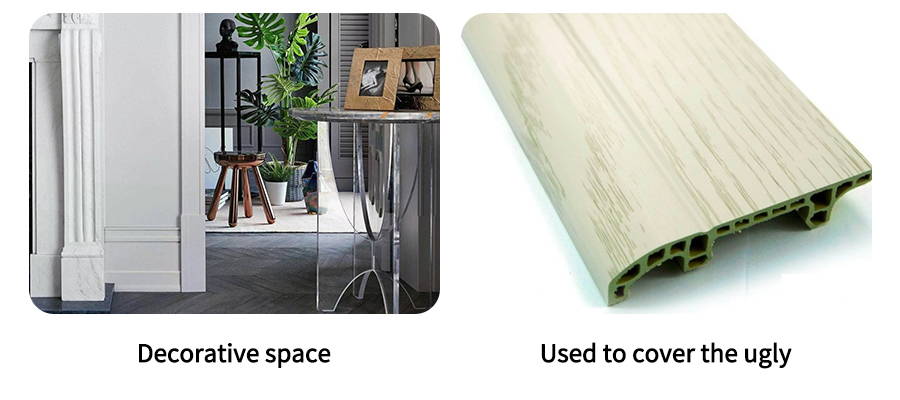 4. Used to cover the ugly
The floor is inflated and contracted. When installing, the gap between the floor and the wall will be reserved (about 5mm). Because the floor is tightly attached to the wall, there is no way to stretch and squeeze each other when it is exposed to heat or moisture, which will cause uplift, hollowing, deformation and even damage.
Through the skirting board, you can block the gap between the floor and the wall, practical and beautiful.
Second, which step in the decoration of the skirting board?
New house renovation, old house renovation, when the skirting board is installed, depends on the specific situation of the house.
Normally, it is installed with the floor, because one of the important functions of the skirting board is to cover the gap between the decorative material and the wall on the floor and floor tiles.
If the home needs a large area to install the wallboard, you can also use the skirting board to cover the bottom after the wallboard is installed, so that the skirting board can be perfectly integrated with the wallboard after it is installed.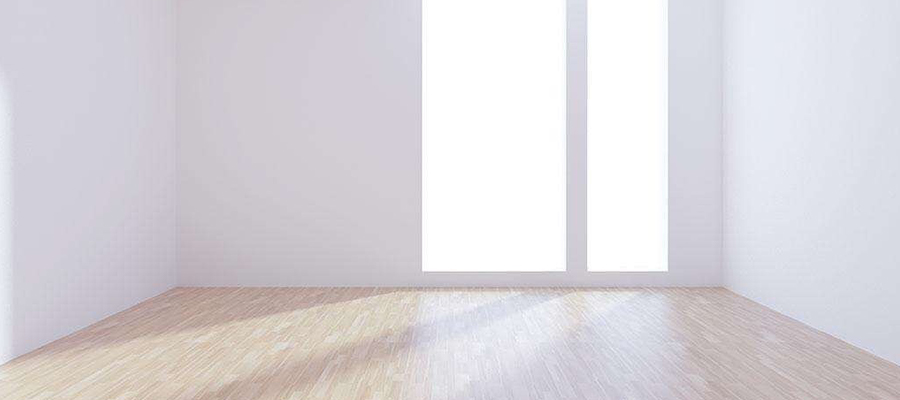 In addition, many skirting boards have the function of routing, wiring, so if there is a line that needs to be buried in the skirting line, the surrounding lines can be planned and then not loaded and unloaded.
Get the latest price? We'll respond as soon as possible(within 12 hours)