Resilient Vinyl Plank Residential SPC Flooring
Resilient Vinyl Plank Residential SPC Flooring
Brand :JUSTUTOP
Product origin :CHINA
Delivery time :15-20 DAYS
Supply capacity :14,000 square meters per day
Resilient Vinyl Plank Residential SPC Flooring is a formaldehyde-free,completely safe floor material for 
residential and commercial environments.
Resilient Vinyl Plank Residential SPC Flooring
"SPC" means Stone Plastic Composite,which chooses natural stone power and resin,so its structure is more durable,stable and environmental.Its new design material of vinyl floors,and work better than traditional LVT floors.SPC flooring is a formaldehyde-free,completely safe floor material for residential and commercial environments.It is considered as a new generation of floor materials characterized by extreme stability,high performance,100% waterproofing.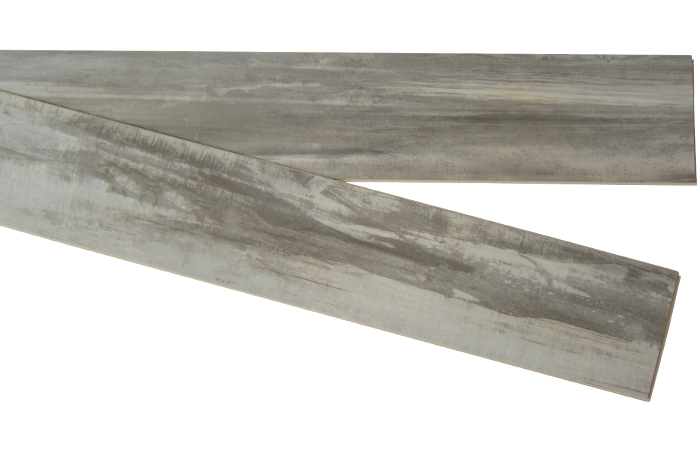 Production process of spc flooring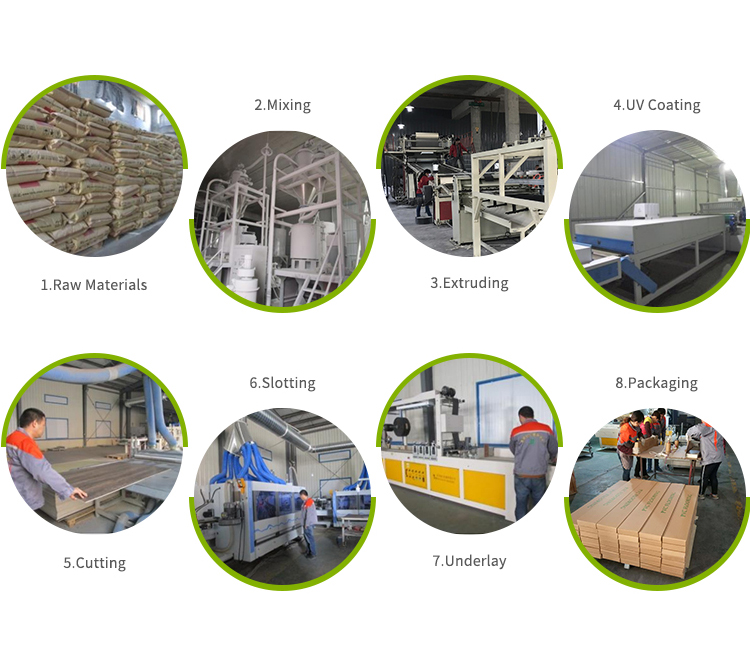 Packaging and shipping
Packaging details: cartons and pallets
Delivery time: two weeks after received advance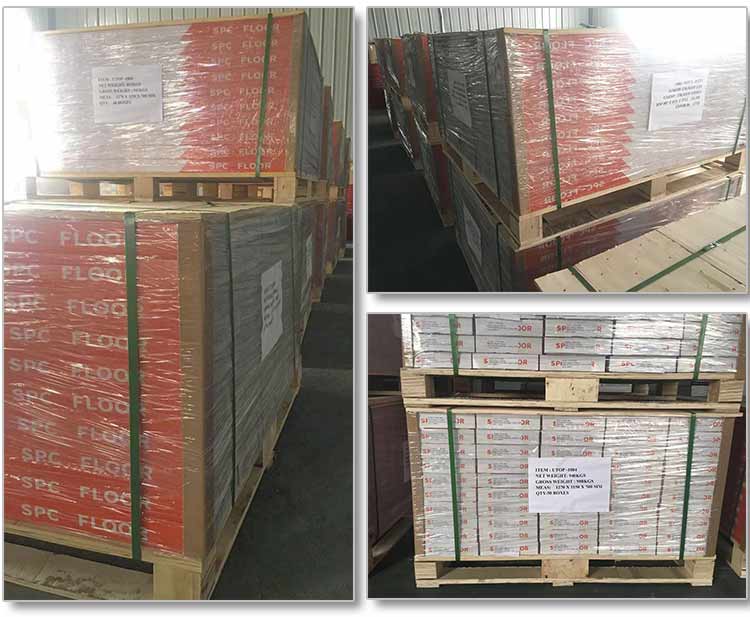 Packaging Details

1220x184x3.2mm 15pcs/ctn, 50ctn/pallet , 24pallet/container

1220x184x4.0mm 12pcs/ctn, 50ctn/pallet , 22pallet/container

1220x184x5.0mm 10pcs/ctn, 50ctn/pallet , 22pallet/container

1220x184x5.5mm 9pcs/ctn,50ctn/pallet , 22pallet/container

1220x184x6.0mm 8pcs/ctn, 45ctn/pallet , 20pallet/container

Delivery Time

15 Days
Features of SPC Vinyl Flooring
• Environmentally Friendly: Natural stone powder as main material, zero radioactive element through tests by national inspection department.
• Waterproof: The main component of SPC floor is vinyl resin, vinyl resin no appetency with water, and will not happen mildew because of high humidity.
• Fireproofing & Retardant: Qualified SPC floor reaches excellent B1 of fire-prevention index; in case of accidents, zero chokingly harmful or poisonous gas generates.
• Easy installation: Quick installation, save installation time and cost, low maintenance cost.
• Heat Conduction & Warmth-Keeping: Excellent heat conduction with even heat radiation. low thermal expansion index and stability.
• Antibacterial: Strong capability against most of hazardous substance and their multiplying, due to special antibacterial process and antibacterial agent addition to the surface.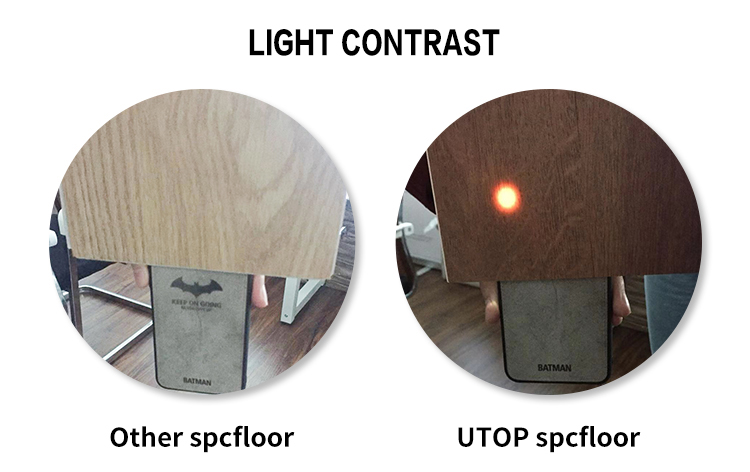 Company profile
Specialized in SPC Flooring
Hebei UTOP Technologies Co., Ltd. is the only company in China, who owns the complete manufacturing line for SPC flooring, which covers the SPC flooring business chain from the beginning to the end.
Benefit from Our Advantages
We are strictly abiding to the international production process standards, to ensure the most advanced extrusion, calendering technology and own unique formula to make the flooring safe, wear-resistant and environment-friendly.
Backed by Eight Professional R&D Personnel
Our eight R&D personnel, with over eight years' working experience, can develop five new products monthly in every seven days. Furthermore, with their help, you can get your samples in three days.
Please feel free to give your inquiry in the form below. We will reply you in 24 hours.