| | |
| --- | --- |
| Brand | JUSTUTOP |
| Whatsapp | +86-17334415995 |
OUR COMPANY
A letter from the general manager-Aaron Wang
· Specializing in SPC Flooring

HEBEI UTOP TECHNOLOGIES CO., LTD. is specializing in the SPC flooring production, there are the complete manufacturing lines of Mixing--Extruding—UV Coating—Cutting—Slotting—Packing, which covers the SPC flooring business chains from the beginning to the end.
· Benefit from Our Advantages
We are strictly abiding to the international production process standards, imported original production equipments from Germany and Taiwan to ensure the most advanced extrusion, rolling process and OUR OWN unique formulating of recipe to make the flooring safe, wear-resistant, stable ,durable and Eco-friendly. There is a very good reputation of our SPC Flooring, Our flooring is available in a variety of locations, such as our home, commercial, office, medical, school, etc. And you can enjoy the fun of DIY.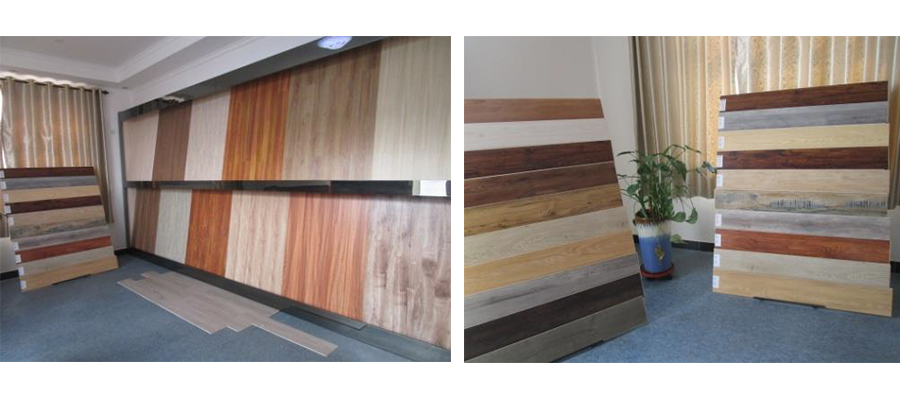 We have three factories with 14 production lines that can produce 20,000㎡ per day. We can deliver within 10 days in best price. Our minimum order is 200㎡. There are 5 sequences of rigorous quality inspections before loading contain-ers to guarantee the best quality. We also provide better OEM services for purchasers from all over the world. We also can provide patent certifications, such as UNICLICK2G, UNIFIT5G, FLOOR SCORE, CE and SGS.
· Supported by Strong Professional R&D Personnel
R&D personnel help us continuously improving product quality and exploring new designs to lead SPC floor market.
We also have 20 professional International trading staffs with more than 10 years of experience to supply professional services.
· Choose UTOP SPC Floor, UR TOP Choice.
Hot-Selling UTOP SPC Flooring is being sold to all over the world, such as United States, European countries, South-east Asian countries, African countries and so on.
Welcome to visit HEBEI UTOP TECHNOLOGIES CO., LTD. anytime.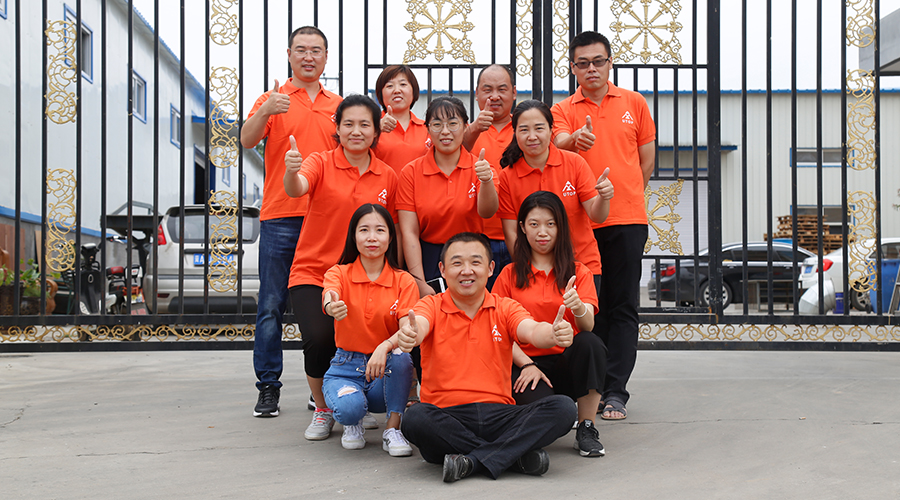 Hi friend, nice to meet you here.
I am Aaron Wang, the general manager of Hebei UTOP Technologies Co., Ltd., it nearly two decades that I engaged in the flooring industry.
Since graduated from university in the year 2003, I worked for a flooring distributing company, position from a salesman to sales director. Along with my career, various types of flooring that I studied, such as the wood parquet, bamboo flooring, laminate flooring, etc. High-quality flooring always at its high level price, while cheaper flooring, besides the inferior quality, the serious problem is the harm it takes, for example, formaldehyde, which can cause cancer. Whether there is a cheaper and easy install, of course, the healthy flooring? This is what happened to me next, I step into the SPC flooring field, it makes me exciting.
The main components of SPC flooring are virgin PVC and natural limestone powder, therefore, SPC flooring is non-toxic and formaldehyde free. SPC vinyl layers are completely waterproof, therefore, this flooring has excellent waterproof and dampproof performances. The special method of installation, safe and fast, easy to maintenance. Via this hole, seems I saw the whole world.
After full consideration, I established Hebei UTOP Technologies Co., Ltd in 2017, my vision is introducing SPC flooring to the world. Five years' development, I have two factories, overall floorage about 30,000 square meters. We have 8 SPC flooring production lines and over 200 skillful workers that can make 20,000 square meters per day.
Afterward, we purchased LVT flooring production line and wall panel production line, supply for distributors and wholesalers around the world.
We are keen to developing and researching advanced technologies and products to meet the market as well as industry trends and satisfy more customers' demands. Our products are exported to more than 50 countries and regions and still increasing, for example, United States, Canada, Australia, Peru, Germany, Malaysia, Vietnam, Thailand, Greece, Colombia, Kenya and India.
Now we have introduced fully automatic production lines to monitor and control our production process and improve our production efficiency. All our SPC flooring products are CE certified to ensure all products you buy from UTOP are quality assured.
Looking forward to your contact.
Get the latest price? We'll respond as soon as possible(within 12 hours)